My first update post of the year — So, Happy New Year, everyone!
Christmas 2022
Last Christmas, we were still feeling a little raw at our first Christmas without Toby. We didn't do much. But with newborn infants this year, we didn't want to let "doing nothing" become a habit. We had recently purchased Costco memberships in anticipation of our move north and decided that our first purchases were going to be movie theatre confections.
Christmas Eve was kicked off with decorating cookies and watching a holiday classic: Die Hard
On Christmas Day, we were going to watch the Marvel cinematic universe in chronological order — Toby's favourite — but chickened out for Star Wars instead.
2023
I've been taking parental leave since the twins were born in November. January is my last month off before returning to work. In that time, my goal is to get our house ready for sale and move so that our primary residence Mattawa, Ontario with Emily's parents, before returning to work in February — no pressure!
We've already started moving some of our non-essential stuff, and it's definitely looking like winter up there, compared to the dry ground of Brampton (as of this writing).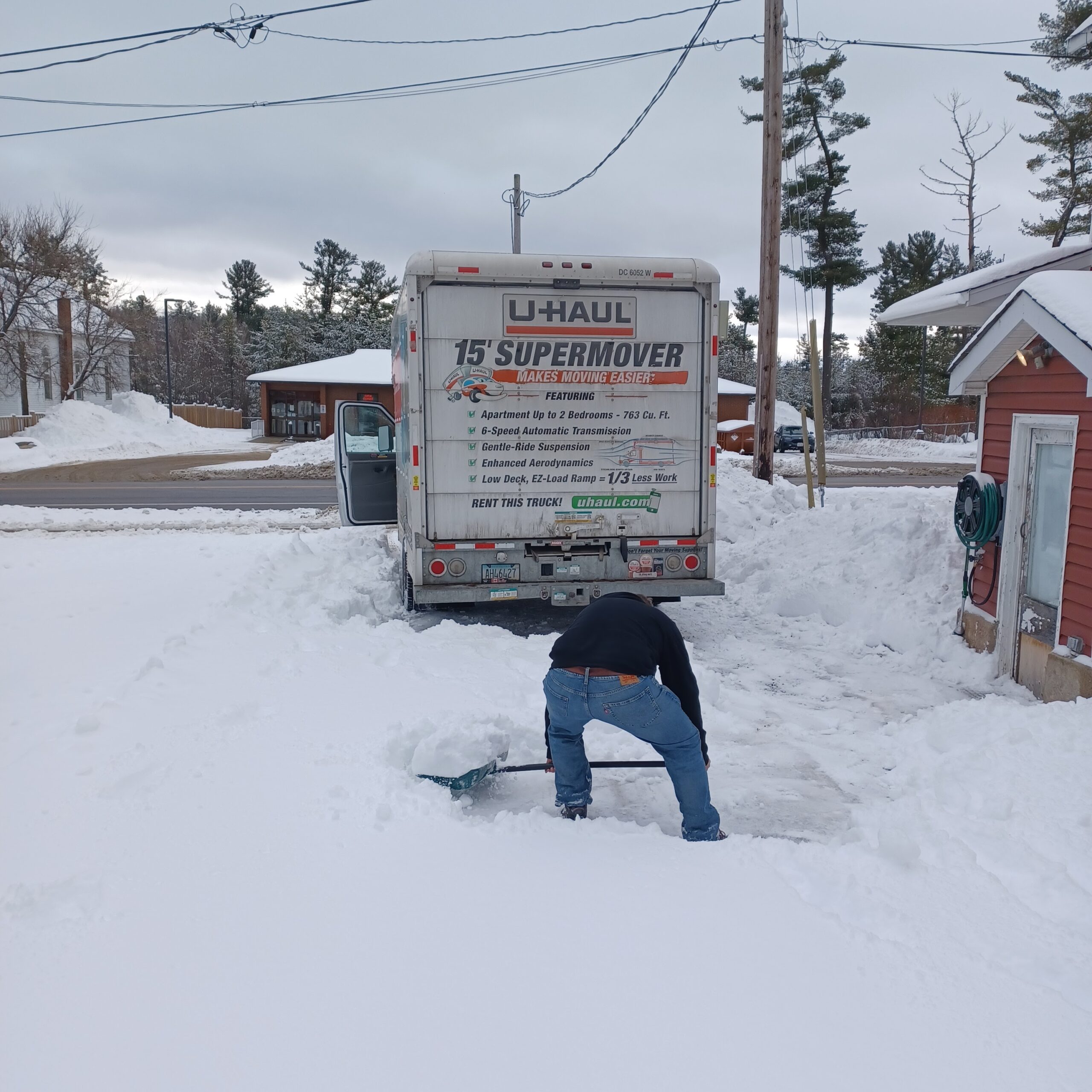 This move, when finished, will mean that everyone in the Papineau Homes project will be located close to where we will be building. I expect updates will come more readily at that time, and I already have topics I want to record content for. I'm hoping it'll be easier to provide context by recording on location.
We're excited to feel like our move is picking up momentum again.
Anyway — here is Em and the twins!