My God. Has it been 7 years since writing a post on this site?
I guess it's been easy to forget about. Other platforms like Twitter, Facebook, Medium, etc. make it easy to post and share content quickly and efficiently. Although, Facebook has increasingly become more of a dumpster fire.
But I guess, sometimes, there are some things to say that need to go, I dunno, deeper — with many parts. I think this is one of those posts.
Back in Christmas 2014, the last time I apparently wrote a post on this site, my son Toby would have fairly recently turned 6 years old, being enabled in his love for Lego.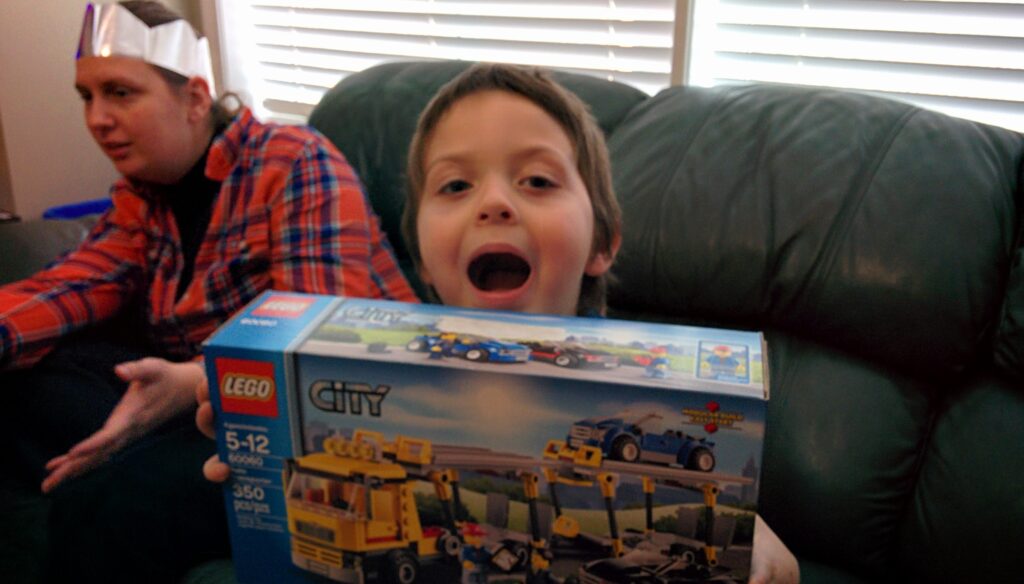 This hadn't changed by the time he was 12.
7 years later, in 2021, we'll be experiencing our first Christmas without him. He died of a rare liver cancer, fibrolamellar carcinoma, on January 2, 2021.
I miss him every day. So, so much.
On August 29, 2021, I did my first of what will likely be many more fundraisers to raise money for cancer research: The Ride to Conquer Cancer. Unlike previous years, due to the pandemic, participants were encouraged to either participate virtually, or participate in a physically distant ride. I took the opportunity to plan a ~50km ride around Brampton, a sort of trip down memory lane, to remember important locations that impacted Toby's life.
Summary of Locations
Toby's Way
The ride starts at "Toby's Way", a section of recreational trail in Brampton named in his honour.
Place of Birth
Toby's delivery was a home birth. It seemed fitting to re-visit this area of Brampton early in the ride.
Daycare Locations
The cost of daycare, especially after Toby was born, had a huge impact on our lives and the decisions we would make later regarding our "cost to work", and eventually living car-free for 10 years.
Helen Wilson Public School
Toby's first kindergarten school experience, a short cargo-bike ride from our house.
Brampton Public Library, Four Corners Branch
Toby was a prolific reader. I would often stop at the library on my way home from work to pick up and return books for him.
Bramalea & Chinguacousy Park
"Canada's first satellite community", this part of what is now Brampton had a huge role in Toby's life. His cousins lived here, and he visited often. When his older siblings went to school here, he enjoyed breakfast with his mother after the school drop-off (before we sold our car). He would then enjoy dance parties later during after-school pickup. Eventually, he would go to school in this area.
Dorset Drive Public School
Following his older siblings' footsteps, Toby attended this French immersion elementary school from grades 1-5.
William G. Davis Sr. Public School
Before ending the ride, the final stop is William G. Davis Sr. Public School. This school is significant to my family. It was attended by myself, both of my brothers, and Toby's older brother. September 2020 was Toby's last school experience, before collapsing in gym class one day and needed to be taken home, a few days before waking up jaundiced when his liver failed from what we later learned was cancer.
The entire ride was live-streamed. I wore a microphone to record my narration as a rode around Brampton visiting each location, reflecting on the significance of each place in Toby's life. It's over 4 hours long, but if you wish to see them, they're here:
Part 1
Part 2
Part 3